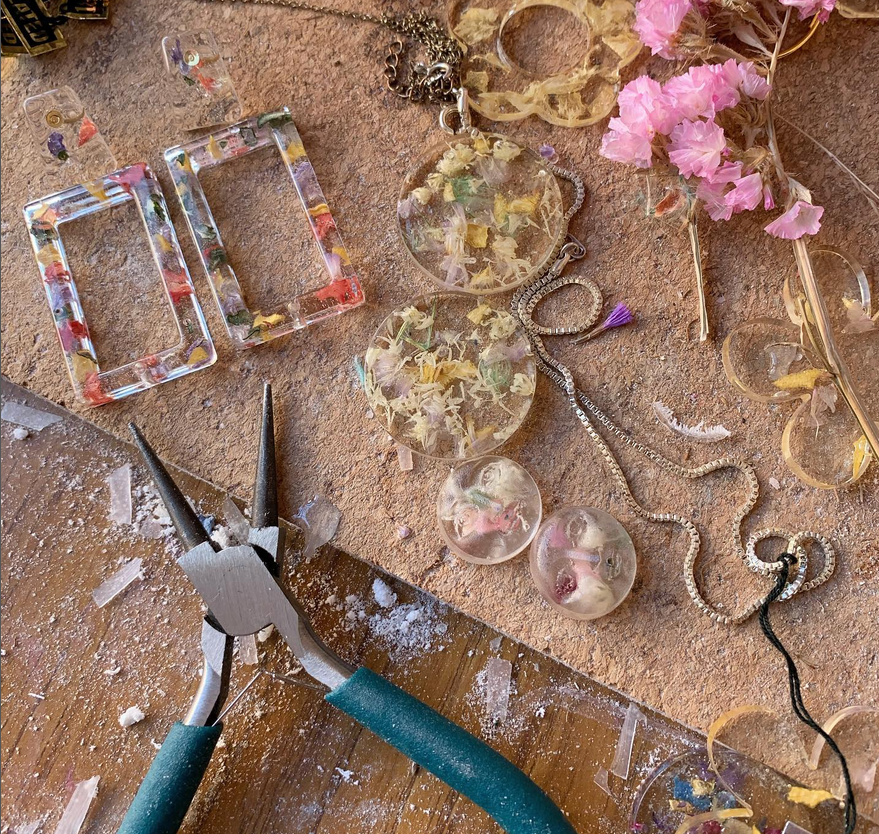 Learn to make your very own resin & dried flower jewellery in an fun and informal setting.

Upcoming dates
Aire Street Studios (Leeds) - Saturday 7th May 2-4pm SOLD OUT

Hyde Park Book Club (Leeds) - Wednesday 18th May 5.30-7.30pm - tickets available here

Private workshops
I love hosting private workshops! These are perfect for birthday parties, hen dos, you name it. If you are looking to book, please do get in touch via email (kaitlynamberbullen@gmail.com) or the contact form here to discuss dates, times and prices. A typical workshop would last around 2 hours at 45 per person. However, I can tailor this to suit your needs and budget.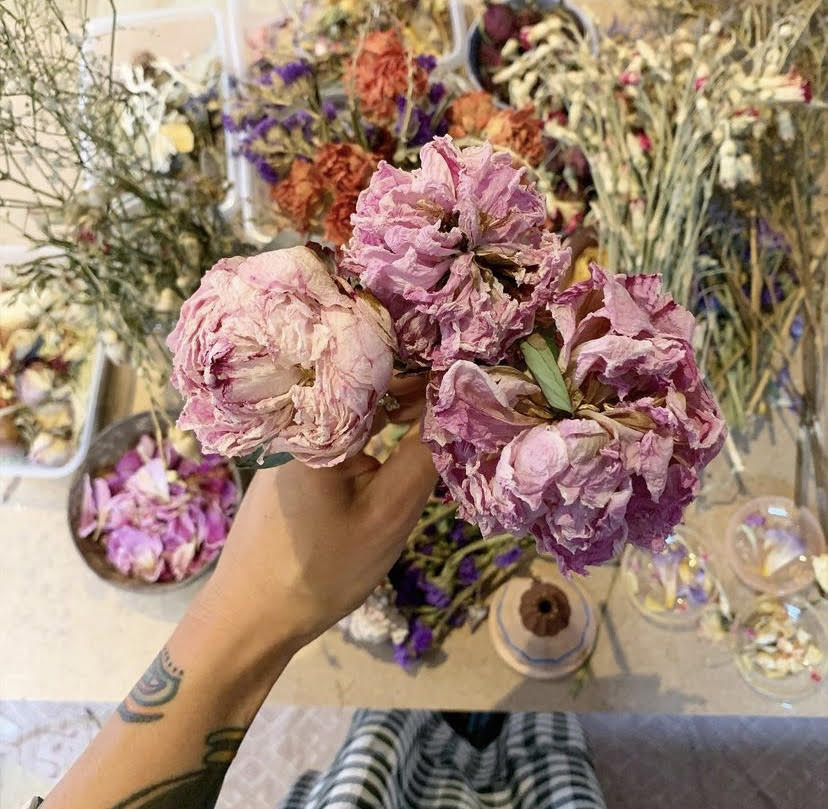 About
In this two hour workshop, you will learn how to design and make your very own pairs of earrings using resin and dried flowers. I'll share with you the skills, tips and tricks I've learned and taught myself since starting up Honeysuckle 2 years ago.
All equipment, dried flowers and refreshments will be provided. Feel free to bring along your own dried blooms for casting.
On the day, you will cast your own earring designs in resin, which will be available to collect once hardened at a later date. You will also have the opportunity to play around with finishing/assembling/designing your own earrings from pre-cast resin parts to gain an understanding of the full making process.

You will take away your own custom made earrings.

The workshop be split into four sections sections:
1. Working with dried flowers - identifying suitable flowers for picking and pressing, which flowers work best cast in resin, how to press and dry flowers effectively.

2. Designing two original pairs of earrings using the dried flowers and moulds available on the day.

3. What is resin and how can it be used? We will cover the correct mixing technique, the different chemical components and mixing ratio, typical problems with resin and how to solve them, and the curing process. We will then cast your two designs using dried flowers and moulds. These will be available to collect once hardened a few days later.

4. Finishing & assembling resin pieces - to gain an understanding of the full making process, we will experiment with sanding, joining and finishing pre-hardened resin pieces. You will create and take away two pairs of earrings from the pre-cast pieces.